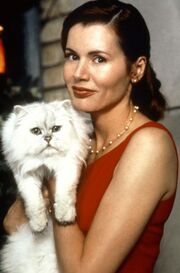 Eleanor Little, (known in the novel as Mrs. Fredrick C. Little) better known as Mrs. Little, is Stuart's and George's mother and Mr. Little's wife. As a mother, she does her best to be supportive and encouraging, but can at times come across as overprotective, as seen predominantly in the second movie with her reluctance to let Stuart play soccer or fly model planes.
Early life
Coming soon!
Personality
Coming soon!
Trivia
Coming soon!
Gallery
References
Ad blocker interference detected!
Wikia is a free-to-use site that makes money from advertising. We have a modified experience for viewers using ad blockers

Wikia is not accessible if you've made further modifications. Remove the custom ad blocker rule(s) and the page will load as expected.